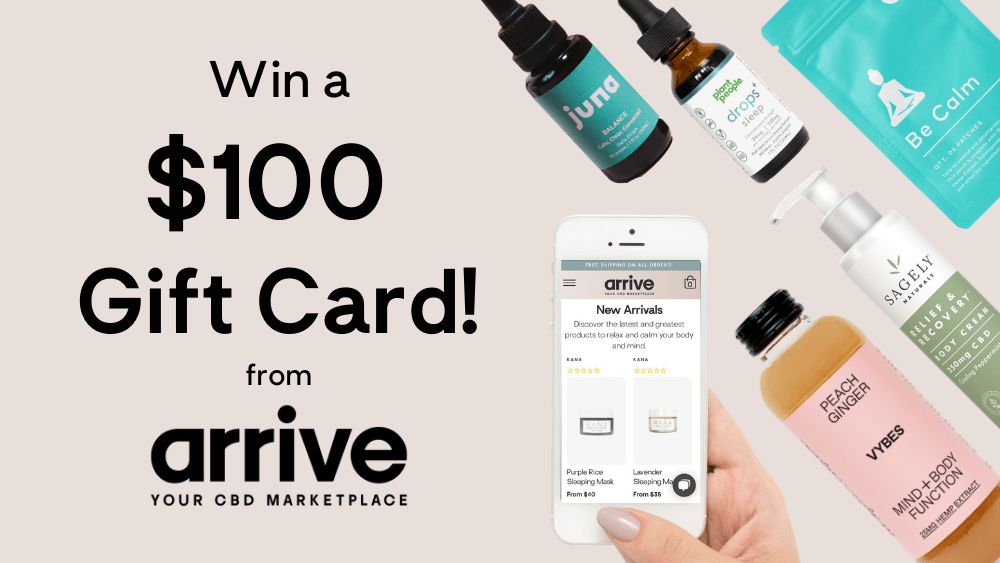 Lucy always puts her listeners first when it comes to playing music, but that doesn't mean she's not all about that self-care. And when she heard that www.arrive.market was the place to go whether you're looking for that Holy Grail serum to add to your skincare routine, a natural option to improve sleep, or effective oils and balms for sore muscles, she just knew she had to share it with you!
Get registered below to win one of two $100 gift cards to Arrive – Your CBD Marketplace.
And Lucy knows not everyone can win, so she was able to hook up her listeners with a first-ever discount.
Get 25% off your purchase on www.arrive.market with code LUCY, exclusions may apply.
*Terms & Exclusions: Good for first purchase only. Plant People items not included in promotion
Have you heard about the great benefits of CBD but haven't been sure where to start? Arrive Market is an online CBD marketplace that can help you discover your new favorite wellness products.
The curated marketplace consists of products that pass a stringent vetting process, meaning they pass third-party full panel tests that ensure quality CBD and ingredients. Plus, the Arrive Market team tries each new product first-hand before featuring on the marketplace.
From the station that legalized Pop Hits and Flashbacks– LUCY 93.3