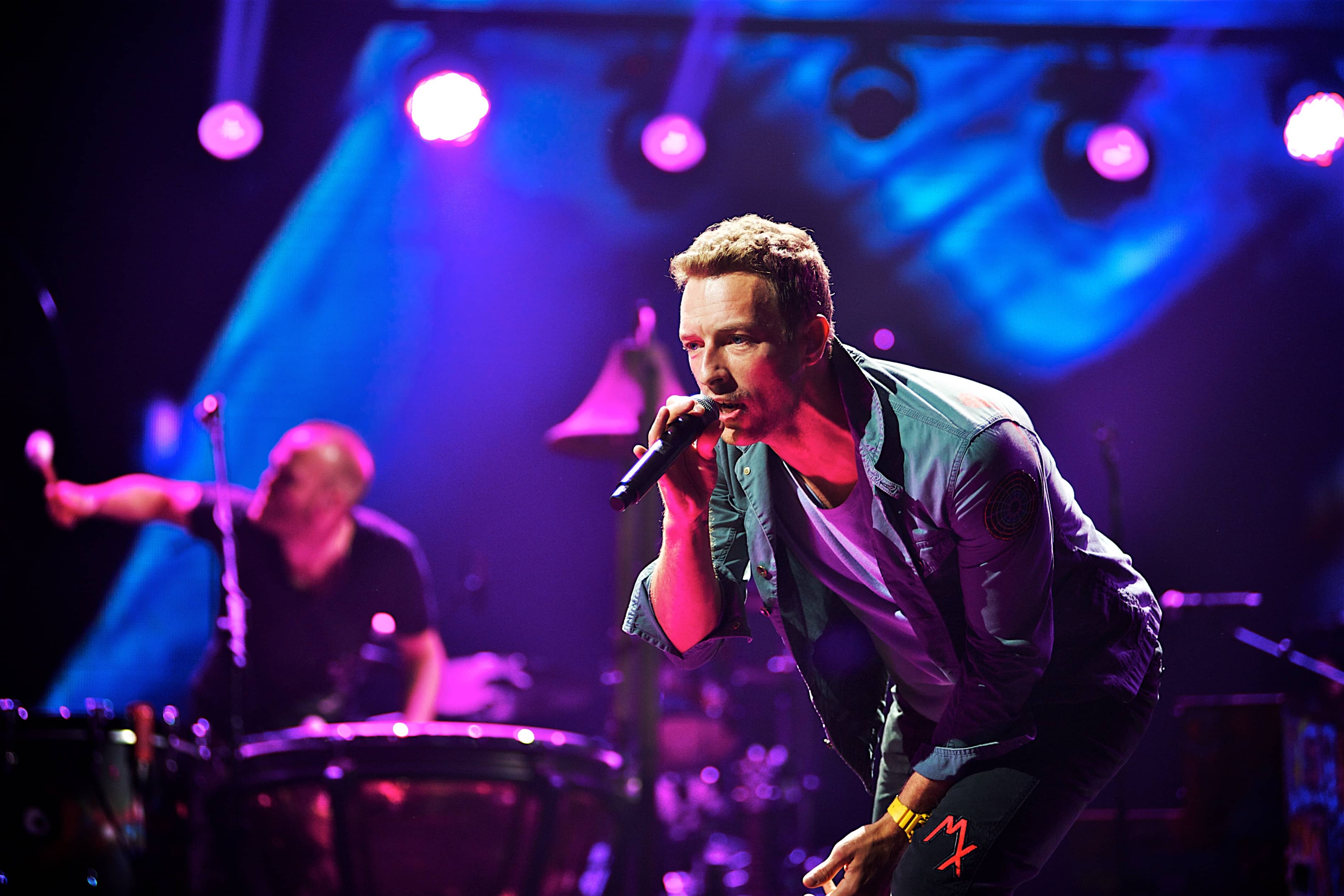 By Brooklyn Solis
Coldplay is back with a new single, 'My Universe,' sharing their signature message of love and unity. This time, the band joins forces with Korean superstars, BTS to deliver their ode to hope, life and acceptance.
Although the collaboration between the British rock band and the young boy band may seem like a surprise, it makes total sense. Both groups use their platforms to poeticize and advocate for love and acceptance through their music.
The pop single breaks down the endearment of one lover to the other, with hints of a Romeo and Juliet love story, "And they said that we can't be together/ Because/ Because we come from different sides." 
The lyrics go on to make clear the point of togetherness over the song's techno beats, "We are made of each other, baby."
Still, with the fun play on a star-crossed lover plot the two groups take their lyric video one step further to ensure all fans take in the overall message of unity. As the lyric video comes to a close the screen reads, "We are all one in the universe."
Frontman of Coldplay, Chris Martin explained the meaning of the new single on The Kelly Clarkson Show earlier this month, "We really don't believe in any boundaries or separation of anything really, and so the song 'My Universe' is about someone being told they can't love a certain other person, or can't be with this race, or they can't be gay, whatever it might be."
The collaboration of the two dissimilar bands was an astute idea to help highlight the beauty of differences. 
'My Universe' is the second single after 'Higher Power' released ahead of Coldplay's ninth studio album Music of the Spheres, which was produced by Max Martin and will be released on Oct. 15.
Stream "My Universe" and watch the official lyric video below.
Coldplay X BTS – My Universe (Official Lyric Video)
Photo: Shutterstock