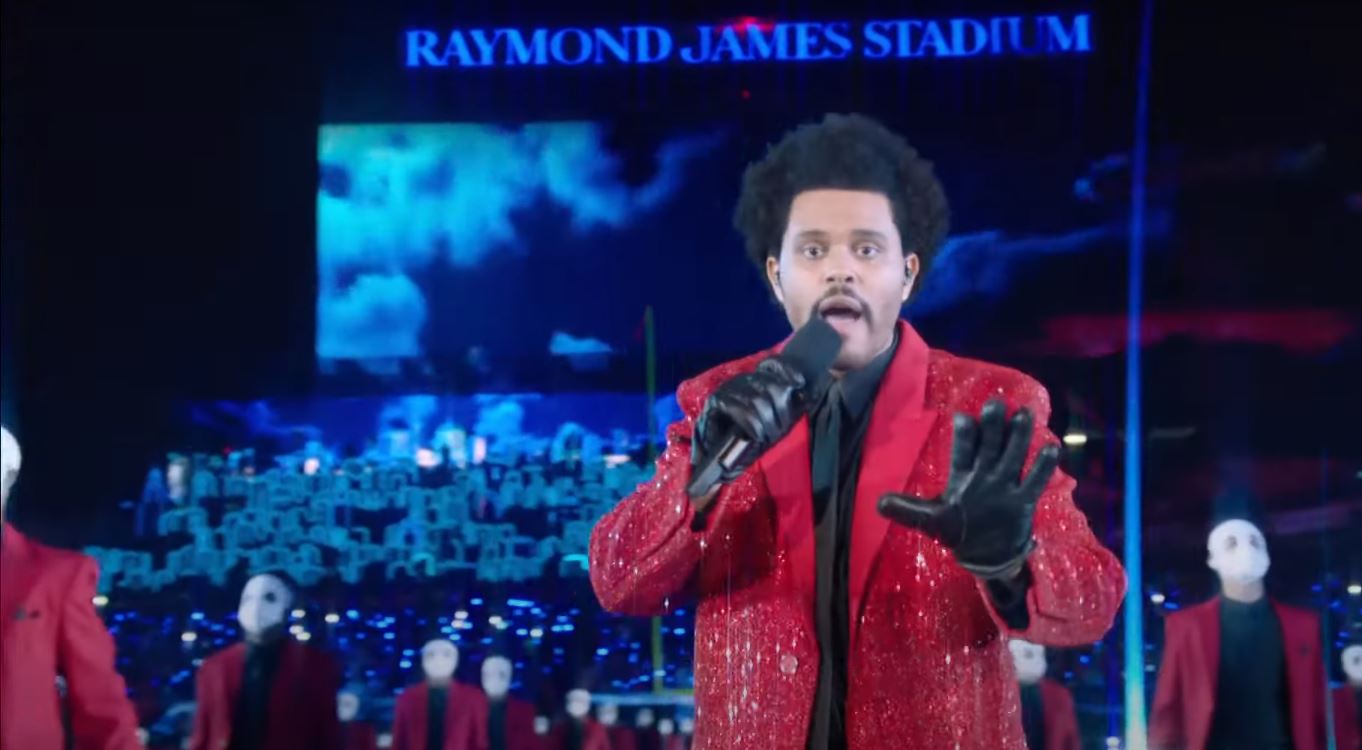 By Lauren Hauge
The Weeknd shared a killer performance at this year's Super Bowl in Tampa Florida.
Live crowds may have been small due to the coronavirus pandemic, but the Canadian star went big for his half time show performance, sure to please both in person fans and those watching from home. The performance, which was nothing short of impressive, featured a gaggle of doppelgängers, a massive choir, and dazzling fireworks.
The performance was a seven song set, starting with a few of his top hits "Starboy" and "The Hills" from his album After Hours, one of the top 50 albums of 2020, according to Consequence of Sound. He continued on to more crowd pleasers like "Cant Feel My Face," "Save Your Tears" and "Blinding Lights." The set was wrapped up by the last couple of songs "I Feel It Coming" and "Earned It."
It is always an honor to be selected to play a Super Bowl Halftime show, but this was an exceedingly tremendous accomplishment for The Weeknd. His show was particularly awe inspiring…could that be to prove what others are missing out on? The Weekend was plucked from the Grammy nominations as an alleged rebuttal for accepting the Super Bowl performance opportunity. There is no doubt that the 30-year-old put on quite a remarkable show, proving that the Grammys may have made a reprehensible misstep.
Nevertheless, The Weeknd provided viewers with a jaw dropping, stunning performance which he reportedly spent $7 million of his own money on that no one is soon to forget. Watch it all over again below.
The Weeknd's FULL Pepsi Super Bowl LV Halftime Show
Photo: YouTube/The Weeknd's FULL Pepsi Super Bowl LV Halftime Show