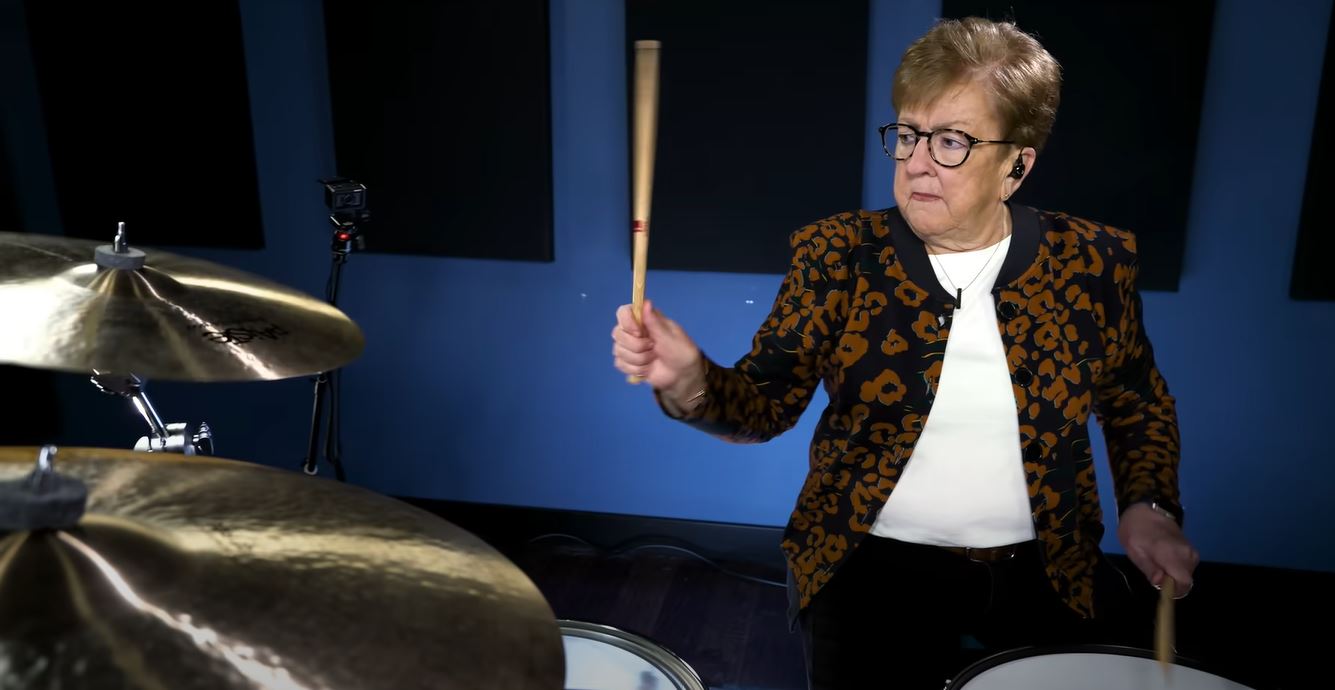 Okay yes, grandma we see you.
The Godmother of Drumming aka Dorothea Taylor covered Blink-182 1999 classic track "What's My Age Again?" on the drums, and now, she's challenging Travis Barker to a drum battle. Taylor's no beginner on the drums. She's been playing for 58 years, and is a private drum instructor.
"You're never too old, and you're never too young, to start playing drums," said Taylor. We truly stan all of this. Check out the drummer kick ass in her latest cover below. Travis Barker, we hope you're watching too.
The Godmother of Drumming Plays "What's My Age Again?"
Photo: YouTube/The Godmother of Drumming Plays "What's My Age Again?"